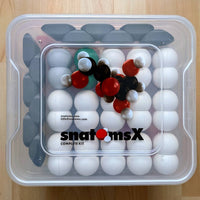 *For expedited shipping to the US, order here
The idea with Snatoms is simple - to make the best hands-on molecular modeling kit. Snatoms are an improvement over traditional ball and stick models for three reasons:  1. They make forming and br...
Top
Added To Cart :
Add To Cart Failed :
prouduct successfully added to wishlist !